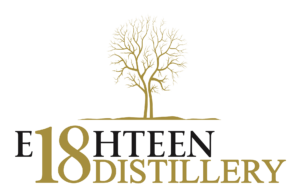 Our E18hteen Gin is expertly crafted from sugar beat vodka produced by master distillers. This enables us to give you the very best yield and makes our artisan gin flavoursome, fragrant and smooth. We are among a minority of distilleries that opt to create their gin this way, meaning our gin delivers unrivalled freshness, taste and the perfect finish to the palate. We are proud to source local produce for the making of our premium vodka, including sugar beet, for an outstandingly bold, smooth and aromatic blend. After creating our distinct vodka, we re-distil it to create our reputable, first-class gin. Visit our online shop.
Our Speciality Flavoured Gins And Vodkas
Co-founder Leigh is a trained and certified qualified engineer who has manufactured and designed equipment within the liquid food industry working in areas such as aerospace, breweries, distilleries, juice and chemical industries. He has a passion of design innovative technology, with this in mind the family went into the pub industry 2014 and came to the idea on producing a gin for the bar.
Proudly supporting Taunton Rugby Club
E18hteen Gin is made from the vodka produced by our Master Distiller .
This allows for a better yield and makes E18hteen Gin sweeter and smoother to taste. This apple led gin is redistilled in copper pot alembic stills through a process of timed maceration using only the highest quality botanicals. This leads to a superb ensemble of flavours swirling around in a superb London Dry Gin. This classic comes off the stills at a feisty 78% vol.
Our handcrafted 42% Somerset gin is produced for its quality and smoothness. E18hteen Gin's distinctive flavour derives from hand picked apples found in the orchards during the fresh Autumn months.
Uniquely fused with fine vibrant juniper, citrus zests and apple blossom on the nose, moving to scented apple skin, through to a Picante anise and a creamed macadamia finish all of which give you the fresh taste of the Somerset Countryside. A fresh slice of apple, pear, a slice of pink grapefruit or a wedge of the nectarine is a great complement to this smooth tasting and refreshing gin.
To contact E18hteen Gin regarding our gins and other spirits, please click on contact us and use our contact form. 
What our customers are saying